You are  Seen …You are Heard
We're Listening
Giving voice to your story through expressive arts helps you heal. Seeing it, hearing it, helps others heal as well.
If you are a woman who's healing (or has healed) from sexual abuse (be it rape, incest, fondling or sexual harrassment, send us your submission for a chance to be published.
We are excited to have you join us.
Voices Heard is accepting inspiring non-fiction stories of hope and healing as seen through expressive arts including poetry, visual art, story telling or video of movement or music that expresses your inspiring story of healing from sexual abuse. You must include an artist statement about the project. All womxn are encouraged to apply.
Submission Requirements:
Word count minimum: 250 (unless it's poetry)
Word count maximum: 3000
Art or photography must be submitted as hi-res images (300 dpi or larger).
Please submit 50 to 100 word Bio with article. Include links to website or social media if desired.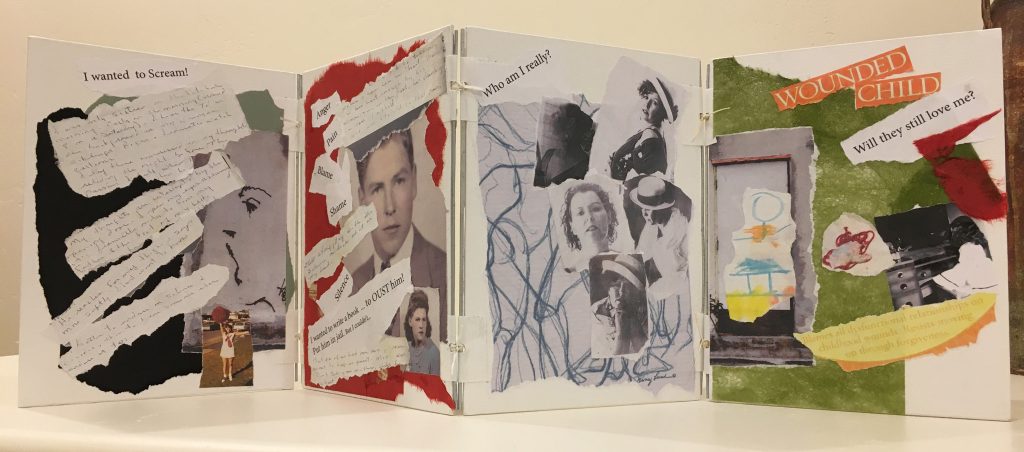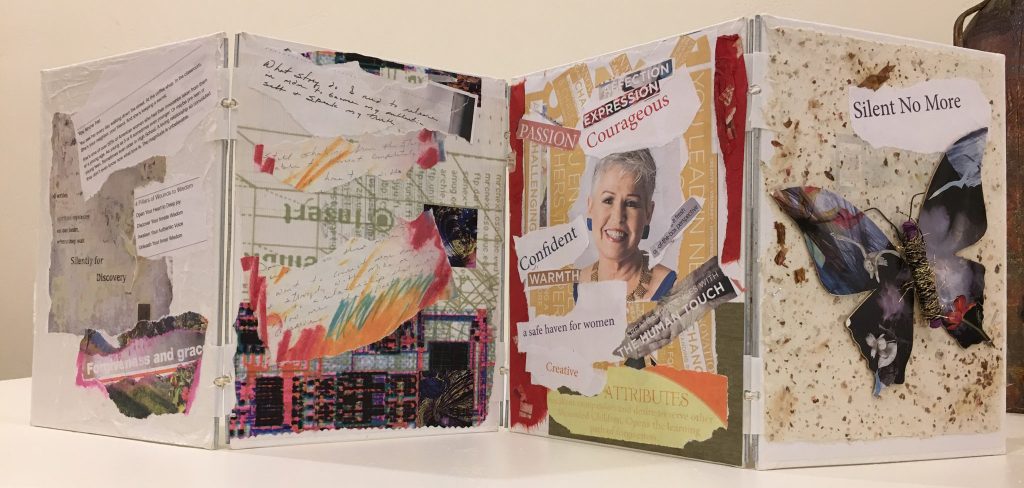 Submission Requirements:
Word count minimum: 250 (unless it's poetry)
Word count maximum: 3000
Art or photography must be submitted as hi-res images.
Please read additional submission requirements below prior to submitting.
Your submission will be considered within a week of submission
If your work is selected, you will be notified via email with details about the acceptance and publication of your work.
Those selected for publishing will receive a digital link and pdf copy of Voices Heard and will be featured across social media platforms (Facebook, Instagram, Twitter and LinkedIn) and on the Empowered Voice Traveling Exhibit website and community. As a contributor, you are encouraged to share across your social media and community as well.
If you are passionate about the work the Empowered Voice Traveling Exhibit (EVTE)/Voices Heard is achieving, we'd love to have you join our Facebook community as well. Your support helps us expand the EVTE movement and create more capacity for women to heal together.
Keep in mind that we reserve the right to refuse or accept any submission. All work submitted to Voices Heard will be considered for our e-Zine, online and digital or live EVTE exhibit. By submitting you agree to future publications and distributions with Voices heard or EVTE.
Please Read Before Submision
Submission Guidelines:
You can submit up to 5 pieces of art or poetry and 1 written story for each quarterly edition for Voices Heard/Empowered Voice (non-fiction, poetry, art, photography, and story (video/audio or written), and speaking opportunities are available at the Empowered Voice Live and LIVE-Online. Maximum words is 3000. Minimum words are 100. All submissions should be emailed.
Please note: Submitted stories are not guaranteed to be featured in the publication. Editors reserve all rights on selection, as well as edits to the works themselves.
This platform is for authentic storytelling and art. (Please no soliciting or self promotion. Your work will not be accepted for publication.)
Any work that has been previously published requires a 3-month window from the time it was last live. Previously published work from your own site, is acceptable. Please note we give preference to work that is unique toVoices Heard/Empowered Voice
Voices Heard/Empowered Voice holds first publication rights for three months after publication. Authors agree not to publish, nor authorize or permit the publication of any part of the material for three months following first publication (except for their own website or social media sharing). For reprints we ask for acknowledgement of its publication inVoices Heard/Empowered Voice first.
Author Bio:
A short bio (125 words or less) and bio photo must be included with your story. Please include your name the way you want it featured in Voices Heard/Empowered Voice. If you are on social, include your handle. We will tag you in promotion of your work!  All images need to be hi-resolution and quality in order to be featured (300 pdi minimum size 4 x 6). Voices Heard/Empowered Voice has the right to not use photography if it does not meet its requirements.
Copyright Information:
Please note: You will retain all ownership rights to the copyrights to your work. We only accept articles written by the author or copyright holder.Voices Heard/Empowered Voice adheres to all local, national and international copyright laws. By submitting an article/artwork to our site and/or publication you are granting permission for its use on the website in our resource library (articles), e-Zine, newsletters and social media channels. If the article is for inclusion to a specific area or for a specific purpose, please state as much when you make your submission.
As a contributor, all the images you submit to Voices Heard/Empowered Voice must be copyright free. Submitted works must be created by you and you must be the authentic copyright holder. If any submission gets involved with copyright entanglement because of the above, your eligibility will automatically be revoked. You will be responsible for all the legal consequences under all circumstances regardless of Voices Heard/Empowered Voice awareness or not.
The media release for Voices Heard and Empowered Voice Exhibit must be signed and returned with submission. Please download and submit with your art/article. Anyone under 18 years of age must have a parent/guardian signature (there can be no exceptions to this).
In order to retain ideal page layout design, Voices Heard/Empowered Voice also has the right to use, enlarge, reduce and/or crop original photographs.
Payment:
We are small organization with the purpose of helping sexual abuse survivors heal and thrive by being seen and heard. Unfortuately we do not have the funding to pay contributors for online or print publications. You will be given credit and publicity through our platform, emails and social media. All participants will be given a free pdf downloadable file and link to the e-Zine and are encouraged to share.
Perks:
Your name will be credited along with your submission. Having your work included in our publications and online is a great way to gain exposure to new people and markets. Having your articles appear on our site can give you greater visibility, credibility and help you build your own promotional lists and maximize your exposure both online and offline.
You will also be provided with a digital PDF copy of your featured article.
Thank you so much for taking time to read and submit. I look forward to experiencing your work and helping you be seen and heard! If you have any questions regarding submission, please send them to Claire.
Claire O'Leary
Founder Voices Heard/Empowered Voice